2018 LUNAFEST Film Festival!
Saturday, February 10
Purce Hall - Evergreen State College

LUNAFEST is back in Olympia! Join Olympia Soroptimists - Where we discover that we are all united by a common thread of exceptional storytelling. The LUNAFEST films are created, produced, and directed, by and for women and this year's 9 short films in 90 minutes are no exception!
Checkout the lineup here.
Immediately after the LUNAFEST screening join us for a Panel of women from the film industry:
Rachel Millena Saul - is a screenwriter, director, and actress from Olympia. Her short film, OT3, premiered at AllSorts Gallery in August 2017 and was screened at the Olympia Film Festival in November.
Suree Towfighnia - is a director, producer, director of photography, and documentary educator from Chicago, IL. She is currently adjunct faculty at The Evergreen State College. Her films Crying Earth Rise Up and Standing Silent Nation were broadcast on PBS and garnered awards in competitions and festivals. Suree also produced Haskell Wexler's documentary Four Days in Chicago.
Saturday, February 10, 2018
Doors Open at 4:30p
Films start at 5pm
Panel immediately following films
Purce Hall - Evergreen State College
(click for map and directions
)
Purchase tickets now at
https://lunafest210.brownpapertickets.com/
$15 General Admission
$10 Students
$10 Elders over 60

Proceeds from this screening will go towards the Chicken and Egg Pictures, a program that fund women filmmakers; and the awards and programs that Olympia Soroptimist's support.
For more information please reach:
Olympia Soroptimists
siolympia@soroptimist.net
---
2018 South Sound Exceptional Woman Awards Banquet Scheduled!
Friday, May 4, 2018

The Olympia Soroptimists are happy to announce that their Second Annual South Sound Exceptional Woman Awards Banquet will be held
Friday, May 4, 2018 at the Indian Summer Golf and Country Club!
Who is a South Sound Exceptional Woman?
We all know a woman who has truly gone above and beyond to make the lives of all those around her better. Her dedication to service is exceptional. She does not do this for recognition. She does not do this for praise. But she deserves both. Whether her service is for a group or business, local or global, she deserves to be put in the spotlight for her work.
Here is her spotlight!
Know of someone you'd like to award?
CLICK HERE
for the application packet! Or if you'd like to have one sent to you please email us at
ssoundexceptionalwomen@gmail.com
Looking for Sponsors and Donors!
The South Sound Exceptional Woman awards banquet is always looking for Sponsors and Donors to assist with this event.
If you are interested or would like to help out or learn more about the awards banquet, please reach us at
ssoundexceptionalwomen@gmail.com
or
CLICK HERE
to download our Sponsor/Donor packets.
A Huge THANK YOU to the South Sound Exceptional Woman
Awards Banquet Sponsors!


Community Investors
Thurston County Title Company

---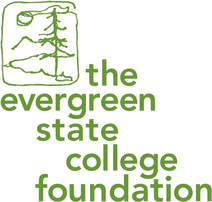 Fellowship Friends
The Evergreen State
College Foundation

---
Why Women and Girls?
It's true that both men and women live in poverty, face discrimination and must overcome obstacles. But throughout history—in every country in the world—women and girls face additional obstacles and discrimination solely because of their gender.

Soroptimist means "best for women" and that's what all Soroptimist clubs strive to be—an organization of women at their best helping other women to be their best. As a volunteer organization of volunteer oriented business and professional women, we feel uniquely qualified to help women and girls live their dreams.

Soroptimist clubs and members improve the status of women and girls. Our projects and programs aid women economically, and empower them to make positive changes in their lives and their communities. Would you like to assist us? Click on the link below and donate - today!